HEARTWOOD MARKETING SOLUTIONS
A Marketing Agency for Christian-Owned Businesses and Entrepreneurs
Every Business Has A Purpose, And It's Our Mission To Help You Achieve Yours.
At Heartwood Marketing Solutions, we understand the importance of choosing the right marketing agency for your business. With so many options out there, it can be difficult to know who to trust. That's why we're committed to serving you with excellence and integrity, and helping you achieve success.
As your guide, we'll work closely with you to develop and implement marketing strategies that drive your business forward. Whether you're looking for website development, lead generation, automation, ad management, videography, photography, or social media management, we have the tools and expertise you need to reach your goals.
Don't risk your business on the wrong marketing agency. Choose Heartwood Marketing Solutions and feel confident that you have a team that will support you and drive your business to success.
SCHEDULE A DISCOVERY CALL
We're not just your marketing agency, we are your partner.
We're here to help you feel confident that you've made the best decision for your Christian-owned business and that you're on the path to fulfilling your purpose and mission.
Clarifying Your Message to Attract Your Ideal Customers
Creating and Executing A Marketing Plan & Lead Generation That Works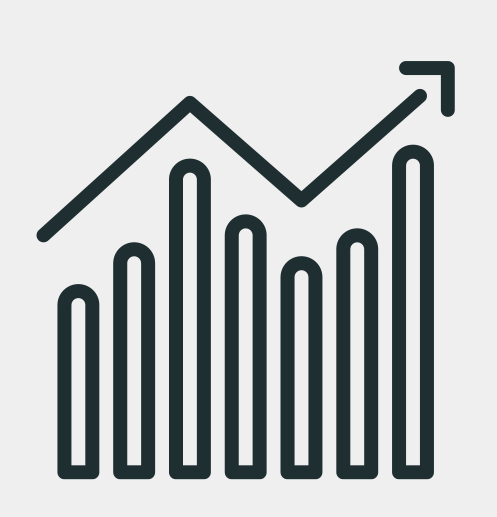 Gaining Clarity On Where Your Marketing Dollar is Actually Working
The Advantages of Working with Us
WE USE A PROVEN FRAMEWORK
that has helped over 300,000 businesses achieve their goals each year.
WE HAVE HELPED 500+ COMPANIES
generate more sales, design their brand, and clarify their messages.
VOTED BEST MARKETING AGENCY
for 4 consecutive years by the readers of the Herald Zeitung Newspaper.
Begin Your Marketing Transformation.
Step 1
Reach Out
Claim your FREE 30 minute discovery call so we can chat about your ideas, your hopes, and your goals. Even if they're weird. We don't judge. Plus, no pressure...like ever. (We promise.)
Step 2
NEXT STEPS
We'll help you develop real solutions and achievable strategies. We'll include clear prices and timelines, presented in a way that makes sense.
Step 3
DO WHAT YOU DO BEST
Because you won't be wasting your time and energy worrying about marketing your business. Go on vacation, or dive deeper into the work you were born to do. We've got this handled.
Working with Melissa has been a great experience. Her knowledge and expertise helped us to create an amazing website that is user-friendly and very professional! She listened to our needs and was very patient with us. Melissa took the time to make sure we understood the new system. Her ideas have been so valuable. She made us feel comfortable with the change that we were implementing. And to top it off, she's an amazing person and it's been a joy to work together.

Lori Kendall

The Circle Magazine
Marketing has been something my firm has put off for years. We did not have the know how or confidence to do it in house ,and therefor it constantly got put on the back burner. It was not until we were refereed to Melissa, that we had the clarity on how and where to spend our marketing dollars to produce inbound leads and grow our revenue. From content creation, SEO , pay/click ads and much more, we are confident that our services are being put in front of the right people for our business to thrive!

Charles Armstrong

Capital Ranch Sales
Working with Melissa and her team at Heartwood Marketing has been a great experience. She is very open to feedback and will go the extra mile to make sure she does the best job possible for you. Would recommend her to anyone looking for help marketing or anything else for that matter!

John Hardy

Divided Sky Roofing
Excellent service. .. Thanks to Melissa and her fabulous team! Will be referring you… my fiancé will be contacting you shortly to help with marketing his company. Thank you all.

Juju R.

Boss Babes
Melissa has been a huge help.
She updated my website.
Add metrics as well as items to help bring more traffic.
Her team is professional and easy to work with.
Definitely get with her. Her knowledge is vast!

Dawn Levis

Gruene Insurance Group
We understand that marketing can be overwhelming and time-consuming, which is why we're here to help.
We handle all aspects of your brand messaging, marketing plans, and lead generation, so you can focus on what you do best: running your business.
We're a team of creators who are passionate about results. We design, develop, strategize, and optimize because we love helping our clients achieve their goals. We know that every business has a God-called unique purpose, and we're here to help you achieve yours through effective marketing.
So if you're wondering what you're trying to do, why you're doing it, and who you're doing it for, we have the answers. We're here to help you:
Grow Your Reach

Increase Your Sales

Engage With Your Audience

Spread Awareness

Communicate Your Love

Build Loyalty
We're the go-to company for all your marketing needs, from websites to graphics to photography to videography to social media to email campaigns. Let us help you grow your business and achieve your goals through effective marketing strategies.
SCHEDULE A DISCOVERY CALL
Our Latest Projects